RV Clubs - are you a joiner?
RV Clubs - are you a joiner?
Janet H

Janet lives in the Pacific Northwest with her family and one neurotic Border Collie.
View all articles by Janet H
Although campers have an independent streak many are finding that camping clubs offer desirable benefits that can enhance their recreational experience. Clubs come in all shapes and sizes and many RVers belong to more than one, but regardless specific focus, the central tenet of all these clubs is fun!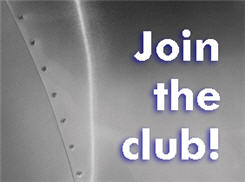 Brand Specific

: While many RV manufacturers sponsor or run their own club, the brand specific choice for Airstream owners is the WBCCI - Wally Byam Caravan Club International. Named after the founder of Airstream Inc. the WBCCI is a member run non-profit with thousands of members. Local rallies, regional activities and caravans are offered year round as well as member services including some negotiated discounts at affiliated campgrounds.



Discounts and publications

: Many RV club offer services to those owning any brand of RV. Negotiated discount rates, rallies, mail forwarding for full-timers, insurance and an online presence are just a few of the perks. Most also publish regular magazines full of information about great destinations, latest industry news and trip reports from members. Membership in most of these clubs requires an annual fee although a great deal of basic information can be found at their websites. Some of the larger national clubs include:


Online communities:

Many clubs offer online communities in addition to their standard services, but some of the liveliest discussion and most current info about camping is found on websites that are not organized clubs. You must register to post, but these sites are free and a tremendous resource.

Airstream forums The largest cyber community of Airstreamers on the planet. Repair and restoration info, discussion forums, camping info, rallies, classifieds, blogs and photo archives.
Tin Can Tourists Catering to owners of unique, vintage and rare trailers. Classifieds, rallies, discussion forum.
IRV2.com For all brands - including Airstream! Discussion forums, RV photos, RV forum, RV classifieds & information on RV'ing including maintenance advice, tips and much more!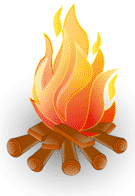 Joining a camping club

can be a fun way to enhance your recreational experience. When considering a membership club weigh what the club has to offer you, against your expectations. Consider joining an online discussion group and asking about others' experiences and ask within your circle of friends who may already belong to a club. If you find that a specific club doesn't match your expectations or needs after a year, consider trying a different one. Have fun camping!
Spread The Word